Additional suction and waste recovery system for our EC1 standard derinder.
The arm is in the form of a tube, drawing in the shavings directly from the derinder tool. The flexible, large-diameter pipes are lightweight and easy to handle: the pipework removes the waste to the recovery bin, making the work area cleaner both during and after the operation.
Two suction systems are available: a vacuum system or cyclonic suction.
Cyclonic suction system
The suction fan draws the waste directly from the d erinder. Rinds and dust are then blown into a cyclonic separator before being discharged into the container provided.
The advantage of this system is that the recovery bin is not subject to negative pressure. The system also provides greater suction power than the vacuum system.
Suction & Recovery system
Several layouts are possible depending on your infras-tructure. For instance, two derinders can be con-nected to the same unit.
Since this system does not use a vacuum, different types of containers can be used: Frame pallets, baskets, barrels, or plastic bags can be placed beneath the cyclone outlet tube. Openwork containers such as netting, baskets, etc., must be fitted with a bag made of plastic, fabric or other material to prevent dust from escaping.
Lifting the unit cover releases the container.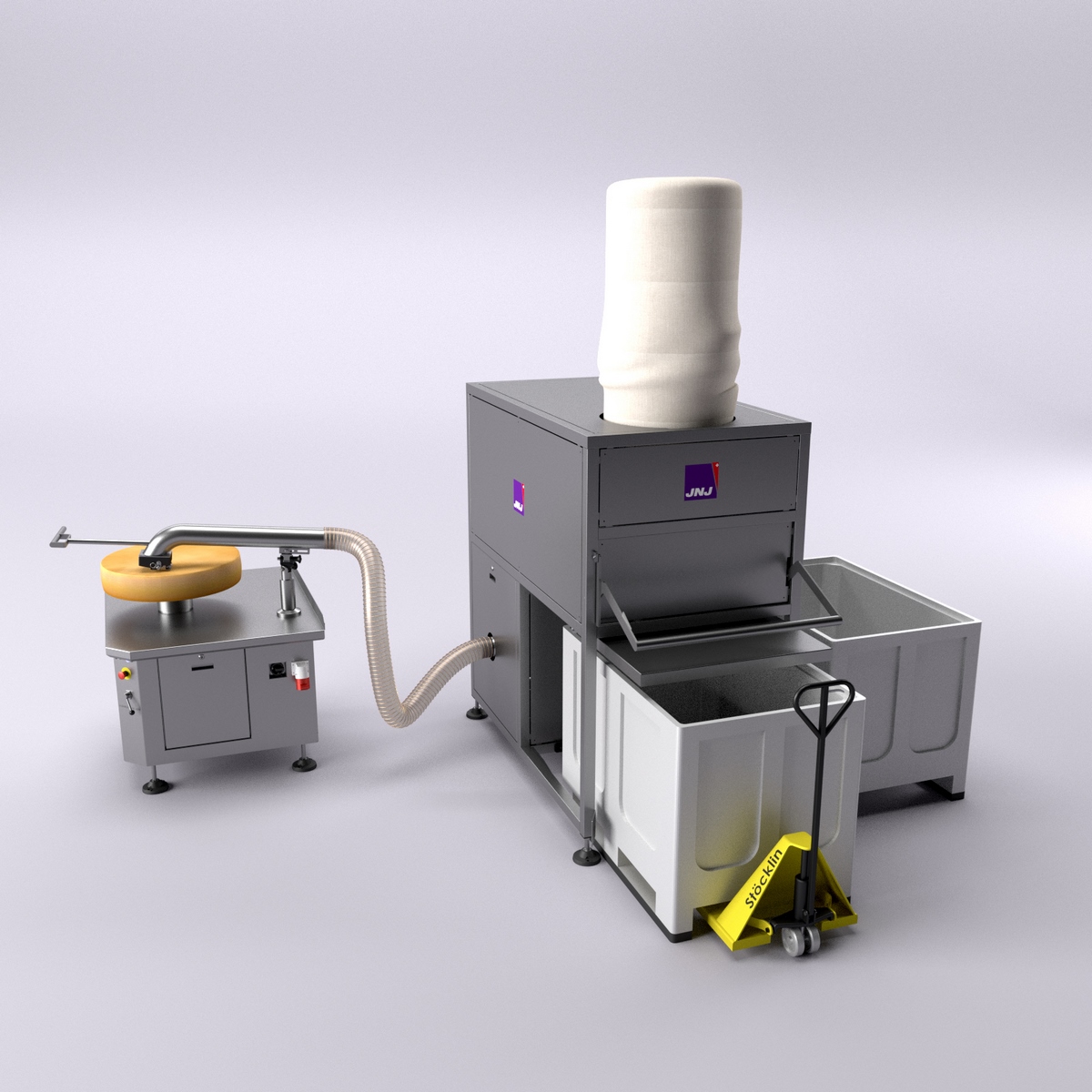 Vacuum suction system
The suction creates negative pressure in the bin, drawing in the shavings from directly above the knife. The flexible pipework makes it easy to remove all waste; the suction arm is easy to handle.
The suction system is combined with a vacuum chamber integrated into the lid. Suction takes place via the vacuum chamber.
Suction & Recovery system
The cover may be lifted by hand using the four handles located in the corners, or by using a hoist attached to the crosspiece.
Lifting the unit cover releases the container.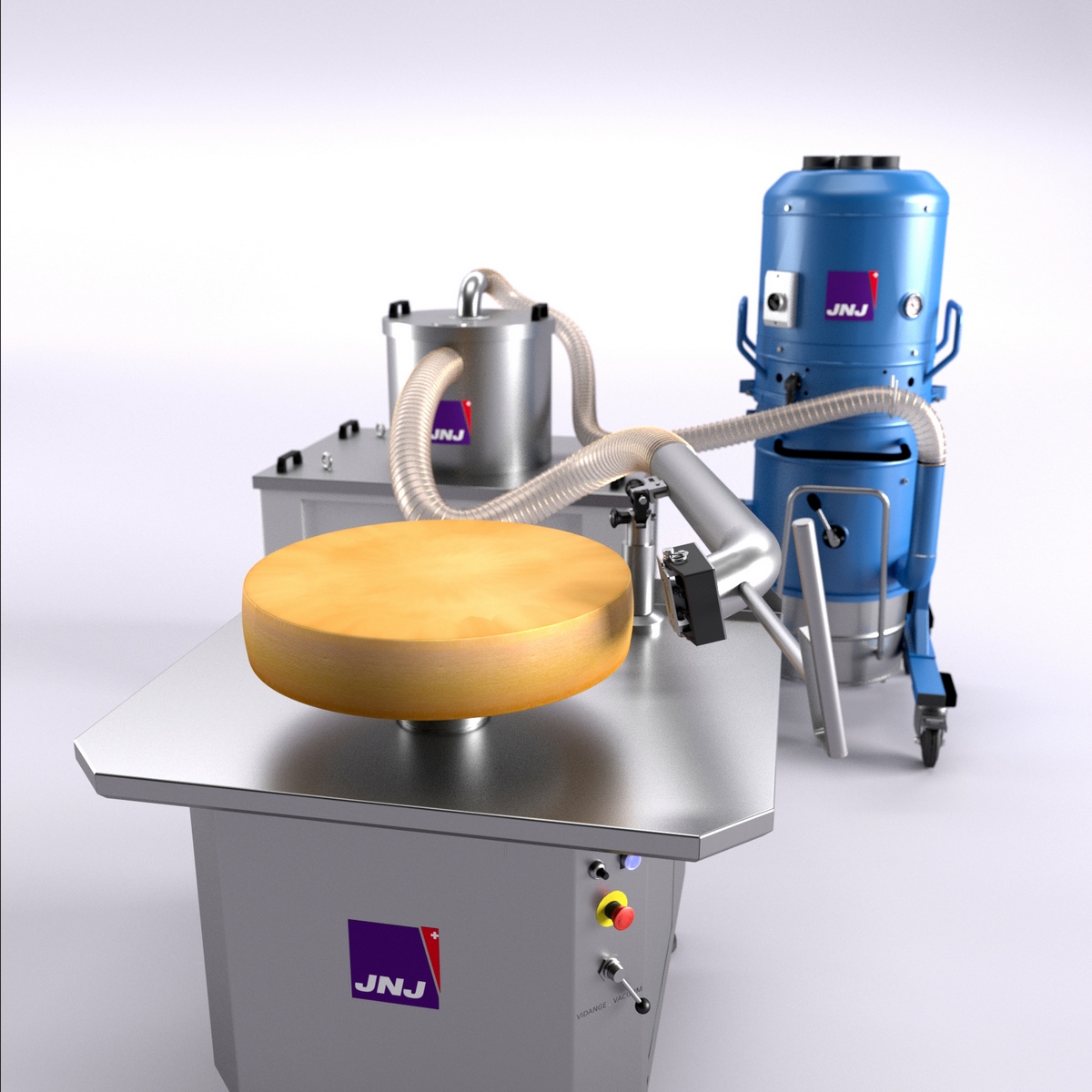 ---
Presentation film